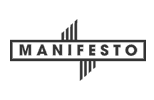 2001
Press Release
Tim Buckley: The Dream Belongs To Me: Rare & Unreleased Recordings (1968-1973) CD
Manifesto has discovered eight recordings from late in Buckley's career, from early 1973, several months before he went into the studio to record Sefronia.
That album has often been criticized as over-produced and out-of-character, but these tracks offer fresh insight to what might have been.
Included are two songs that have never been heard before, "Falling Timber" and "The Dream Belongs to Me." In addition, we have included six bonus tracks from 1968.
These six recordings, including some of Buckley's most beloved works ("Song to the Siren," "Sing a Song for You," and "Buzzin' Fly") were previously unreleased, except for the internet-only CD Works in Progress (Rhino Handmade 1999).
© 2001 Manifesto Records