The Texas Chainsaw Mystery
Below is an edited version of a more than two-year-long discussion thread at geekroar.com about the music used in the trailer for the 2003 remake of The Texas Chainsaw Massacre.
Immediately apparent is the confusion over the singer of the 40-second clip of Song to the Siren.
As one poster noted correctly, the vocals are done by Renee Firner - singer for the now-defunct Minneapolis band Moneypenny. The instruments and production were done by Ev, multi-instrumentalist for the Minneapolis band 12 Rods.
A history of Siren can be seen here, at timbuckleymusic.com - the music publishing arm for the Estate of Tim Buckley.
The trailer was nominated for Best Horror Trailer for the Fifth Annual Golden Trailer awards.
NOTE: Edits were made to remove a parallel discussion on whether the movie was indeed based on a true story. Spelling and grammar remains uncorrected.
---
Apple has posted a new trailer for the upcoming remake of Texas Chainsaw Massacre. While I have no interest in the movie itself, I must say i was very impressed with the construction of the trailer, specially the good use of stereophonic sound.
Posted by Leopoldo at July 18, 2003 02:05 PM

Comments

What is the artist/name of the song that plays at the beginning of the trailer?
Posted by: AC on July 19, 2003 12:20 AM

That would be the Cocteau Twins. I think the song is called 'song to the siren'.
Posted by: Leopoldo on July 19, 2003 09:01 AM

The version in the trailer is by Mortal Coil, The song is "song to the siren"
Don't know which band did it first, but I will get the Cocteau Twins version.
Thanks
Posted by: AC on July 21, 2003 06:55 AM

I believe it was Robert Plant who first did the song.
Posted by: Justin on July 22, 2003 07:13 PM

I was also looking 2 know the name of the
song, and thank you 4 clearing that out!
I checked who made the original, and
it was Tim Buckley who wrote that song.
But Robert plant and a few others did a cover.
Really liked the Mortal Coil Version.
Posted by: Nic Ducci on July 29, 2003 05:06 PM

Actually this version of the song is sung by a Minnesota girl, my friend Renee, who used to be in a band called Moneypenny. her voice is unbelievably beautiful! I agree it sounds very similar!
Posted by: Libscoot on August 12, 2003 01:53 PM

that song is actually a version of Ratty - Sunrise
Posted by: FoxFyer on August 12, 2003 10:37 PM

EDIT

Libscoot, is that really your friend that sings the version of Song to the Siren in the trailer? If so, what's her name (is it just Renee?) and where can I get that song? Has it been released anywhere?
Posted by: nikko on August 17, 2003 08:28 AM

Can anyone help me find the song that plays in the trailer, where like the chainsaw first pops out and its like the suspens music? PLEASE HELP ME I NEED MUSIC LIKE THAT IN MY FILMS! PLEASE HELP SOMEONE!
Posted by: Mike on August 17, 2003 10:22 AM

The version in the trailer is the Mortal coil version of song ot the siren.
Posted by: Stiler on August 17, 2003 03:35 PM

I know about the "Mortal Coil" but im talking about the song after that. it start after the screen turns black and you FIRST see the chainsaw. I heard that it was called "Signal to Noise" by Peter Gabriel but i don't think its it. it sounds like it but not really....check it out and PLEASE HELP!!!!
Posted by: cookieman on August 19, 2003 07:41 PM

Yes, the second song in the trailer is Signal to Noise by Peter Gabriel. Please check on soundtrack.net where you can know what songs are in the movie trailers.
Posted by: CL on August 30, 2003 12:56 PM

Where the hell can i download or purchase the Moneypenny - Song To The Siren version ?!
Thx for helping...
DonJ
Posted by: DonJ on September 2, 2003 07:27 PM

It's not Moneypenny, there's a mistake on soundtrack.net. The band is This Mortal Coil and the album is It'll End in Tears and the song is Song to the Siren.
Check out:
http://www.allmusic.com/cg/amg.dll?p=amg&uid=MISS70308281323&sql=Alrfibkr96akx
Posted by: CL on September 3, 2003 02:51 PM
... And I got the song using Kazaa :-)
Posted by: CL on September 3, 2003 02:54 PM

hmm, sry to tell you that its probably Moneypenny... cause this Mortal coil version is not the same has the trailer one.
I need the Moneypenny version!
Posted by: DonJ on September 3, 2003 07:27 PM

well ... i dont know, this mortal coil cover sounds a lot like the trailer one, so its probably it.
Posted by: Steven on September 3, 2003 09:13 PM

it is the mortail coil cover and pretty much the same as david lynch used in "lost highway" in the desert scene. greetings iceangel
Posted by: Iceangel on September 5, 2003 07:27 AM

Hello,
I have already contacted you but without success.
I would like to know the title and interpreter of the music introducing the trailer movie "Texas chainsaw Massacre", by Marcus Nispel with Jessica Biel, Eric Balfour, Erica Leerhsen, Jonathan Tucker and Mike Vogel.
I am mostly interested by the music which appears at the end of the trailer, straight after the line "inspired by a true story".
I would be very grateful if you could answer my request.
I look forward to receiving it in the very near future.
Yours,
Posted by: Bastien on September 5, 2003 09:13 AM

Hey guys!
Just make this clear for me what the introduction
songs name is, because I know it´s not the Mortal coil version. Please someone who has the song in the trailer? I really want it and need it.
The best would be if someone of you contacted me on my mail or something but I´ll be happy for just an answer right here
Posted by: Wall on September 9, 2003 11:06 AM

That song used at beginning of Texas Chainsaw Massacre trailer is called "This Mortal Coil" from then group Synchronic.
this version of the song is not yet avaliable and is by synchronic if you ahve any more questions feel free to e-mail me.
p.s this answer came directly from new line cinema
Posted by: alex on September 15, 2003 03:41 PM

EDIT

I would just like to say that i have every single version of this song and i afraid the one at the beginning of the trailer is the mortal coil version.
Posted by: The man who is poose on September 19, 2003 01:00 PM

EDIT

I love the Cocteau Twins, they have really out there music. Is there a place I could download Song of the Siren by This Mortal Coil? Its haunting me :-) The lyrics are everywhere, but I want to hear the whole song. Please post a reply or email me if you have a link, thanks!
Posted by: Erica on September 20, 2003 08:51 PM

It is absolutely NOT the This Mortal Coil version. Absolutely, positively, 100%ly not.
Posted by: Tim on September 22, 2003 08:57 PM

It is the This Mortal Coil version. go buy the CD It'll End In Tears' and play track 2, and there won't be anymore doubt.
Posted by: the Devil on September 23, 2003 06:22 AM

Actually, "Song to the Siren" is originally a "folk" song by Tim Buckley. The song was on the original Monkees TV series. Redone by many different bands over the years, I think the Cocteau Twins is my favorite.
Posted by: Woog on September 24, 2003 03:11 PM

i love song to the siren, and have almost every version to it, it was originally sung by tim buckley, then covered by robert plant, mortal coil, the cocteau twins, and a singer from the band money penny, her name is renee firner. the one by renee firner is the exact updated version in texas chainsaw massacre 2003. i couldn't get a hold of it, so good luck.
Posted by: musiqgeenious on September 26, 2003 02:42 PM

I downloaded about 5 different versions. Finally got it. I don't know about all this "Renee" stuff and "Moneypenny" stuff but the version "I" Have is out there to download.
My "exact" version I obtained is called =
Meditation - Wiccan - This Mortal Coil - Song To The Siren
It doesn't help any of us when there are many MANY different versions of it out there. Just keep looking for it and you will come across it.
It took me a few hours.. but worth it. Beautiful song.
Posted by: Michael on September 27, 2003 02:13 AM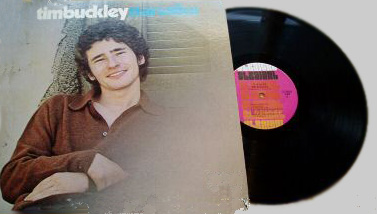 The Original. Anyone remember vinyl?

its an incredibly soothing song....i have heard it over and over again..had i not accessed the texas massacre webpage i would never have found this song..im trying to download the right version..lets see
Posted by: Renuka on September 28, 2003 12:54 PM

its an incredibly soothing song....i have heard it over and over again..had i not accessed the texas massacre webpage i would never have found this song..im trying to download the right version..lets see
Posted by: Renuka on September 28, 2003 12:54 PM

ITS NOT THE "THIS MORTAL COIL" VERSION, THAT VERSION HAS A HINT OF GOSPIL TO IT, BECUASE OF THE WAY SHE SINGS IT, ITS NOT THE ONE FROM THEW "TCM-2K3"
Posted by: dovi on September 28, 2003 04:29 PM

EDIT

no its not, the one sung by "moneypenny" is the one used in the TCM2K3 trailer, the "this mortal coil" version is the closest we can find so far cuz the "moneypenny" version is nowhere to be found.
Posted by: dovi on September 29, 2003 05:37 PM

EDIT

texas chainsaw massacre mortal coil moneypenny renee song siren tcm highway cocteau

im doing this so ppl who are looking for the song find this page..., so i dont have to post the solution at the every site with questions about the trailers song...
if mods doesnt like this well.. delete the post but you wont be helping the rest of the ppl =P
http://groups.yahoo.com/group/thetexaschainsawmassacre
since there are tons of pages full of ppl looking for the song...
i recorded it :)
(320kb quality)
also, i downloaded many versions of Song to the Siren, and i got one that sounds exactly the same, same voice, same rythm... just got edited (echo... and other sound effects), the song's name i have is
"This Mortal Coil - Song To Siren [Noa]"
Just go to the yahoo group, sign in, download both files and hear both... they are the same, just the trailer one's edited...
i also added the lyrics and a comment from the Cocteau twins about this opening trailer song...
Since ppl say its a version of Moneypenny, the singer is Renee from Minnesota, i gave the file i recorded that info... it may be wrong though

the solution was brought to you by: giaym ;)
Posted by: giaym on October 1, 2003 07:55 AM

Hey. I found the version of SONG TO THE SIREN. It didnt give me who sings it but if u wanna get it use like morpheus or any otha p2p program (kazaa,napster,imesh) and put in TEXAS CHAINSAW MASSACRE SOUNDTRACK then should pop up. if not u can IM me at Lndeathembrace.
~AleX~
Posted by: Alex G. on October 6, 2003 05:34 PM

Not to get off topic but everytime I hear that song it reminds me of "Enya-Now We Are Free" from the Gladiator soundtrack.

Now back to your regularly scheduled programming.
Posted by: Craig Vallelunga on October 7, 2003 09:08 PM

OK, to set the record straight:
1) The version of "Song to the Siren" as featured in the TCM soundtrack IS NOT the version as recorded by This Mortal Coil
2) The TCM soundrack rendtion of this song was recorded SPECIFICALLY for the soundtrack
3) The vocals are done by Renee Firner, singer for the Minneapolis band Moneypenny. (More information on Moneypenny [who are now defunct] can be found at mp3.com under Moneypenny USA [there is an Irish band on mp3.com also called Moneypenny])
4) The instruments and production were done by Ev, multi-instrumentalist for the Minneapolis band 12 Rods. More info about 12 Rods can be found at 12rods.com
5) The recording was done at Twin Cities studio Integral Recordings
6) There is no full version of this song available ANYWHERE. Don't go looking.
7) Yes, it sounds a lot like This Mortal Coil's version, or several other versions, but it's NOT any of them.
8) Renee Firner just performed this song on October 11th at the Bryant Lake Bowl Theatre, with Dave Beckey from The Autumn Leaves accompanying her on guitar.
9) There is no information as to whether this will be on the official TCM soundtrack, but I doubt that it will be.
Are there any further questions?
Posted by: Fiz_Bin on October 13, 2003 12:54 AM

Ya I got one, why is it every time a song is released that people love they dont include it on the frigging soundtrack? I just looked at the track listing for the TCM soundrack and your right theres no song by Renee Firner. Well everybody, hold on to your trailer files and just play them over, and over, and over,....... cause we've been screwed yet again!
Posted by: Scott on October 13, 2003 04:58 PM

EDIT

I had the pleasure of interviewing Liz Frazer of the Cocteau Twins and This Mortal Coil about ten years ago for PROPAGANDA MAGAZINE. Her voice is angelic. Her version of "Song to the Siren" is so close to the version on the Texas Chainsaw trailer... I suggest that you go to Amazon.com and locate the album, "It'll End in Tears" by This Mortal Coil. Her voice is so similar to Renee Firner's, you'll enjoy this version just as much. I still need proof that it's NOT Liz Frazer's voice on this TCM trailer. It's too close.
Also, the club/trance band Ratty did a great version of this song... which was a HUGE hit about 3 or 4 years ago in the clubs. The song was called "Sunrise (Here I Am)". You can also buy it on Amazon.
If you want to hear the entire Ratty version... go to this link:
www.flexor.ru/real.php3?id=617
And click on LISTEN. Or you can do free downloads.
The girl's voice is hauntingly beautiful after the synth-beat intro.
If you buy the CD single on Amazon, they have different mixes. There is an extented club mix that has much more of her haunting vocals. The Ratty version remains my all-time favorite.
Posted by: Paul on October 15, 2003 10:04 AM

EDIT

I emailed the producers of TCM soundtrack and they informed me that the song was produced by Paul Oakenfold and is called Song to the Siren. You can find it on Perfecto Presents Another World cd. I have not heard it though, can't find it do download. Hope this helps some.
Posted by: luckydog on October 20, 2003 10:00 AM

A 2007 version from Led Zeppelin's lead singer

OK, here's the thing about 'Song To The Siren'; this song practically has it's own fan club. When Tim Buckley wrote it over 30 years ago he performed it on The Monkees show, no kidding. Then the 4AD record label got a bunch of musicians from several bands together and formed This Mortal Coil. Lisa Gerrard from Dead Can Dance and Elizabeth Fraser from Cocteau Twins were both on TMC's first release It'll End In Tears, but it is Elizabeth Fraser doing vocals on TMC's version. Cocteau Twins never recorded a cover of their own.
Chemical Brothers have a song titled Song To The Siren, don't bother, it has nothing to do with this song, completely different, nothing to see there, move along. Also, there is no one named Noa Cacherel, rather, Noa is a perfume made by Cacherel and they used the TMC/Liz Fraser version in their TV commercial. Several covers have been made and a few have sampled Liz Fraser's vocals. Messiah sampled Fraser for their song 'Temple of Dreams'. Lost Witness version is titled Did I Dream (Song To The Siren) and Paul Oakenfold put a version on Perfecto Presents Another World.
The Czars covered it for a Tim Buckley tribute compilation titled Sing A Song For You. This is widely known to be one of the best renditions to date. I wish I had a copy of the Moneypenny version (Bryant-Lake Bowl, excellent spot, does Kim still own it?)...
Several others have recorded it as well, but Buckley, TMC and The Czars all made this the kind of song that other musicians adore. That's why it has stood for so long, it's a songwriter's song for songwriters. Though, oddly, Jeff Buckley, Tim's son, never recorded it.
Ivo Watts-Russell, owner of 4AD records and the driving force behind TMC, controls their version of the song. Many who first heard it in David Lynch's film Lost Highway wondered why it was not on the soundtrack and hearing it in the Texas Chainsaw Massacre trailer the other day was very odd, but I noticed it's not on the soundtrack for that movie either.
Posted by: starsailor on October 20, 2003 11:19 AM

And that thing by Paul Oakenfold is not it either so don't bother looking for it. It is truely a mystery of who sang the version that is on the web page and on the trailer. Hopefully someone will find the full version.
Posted by: luckydog on October 20, 2003 11:26 AM

just listened to the the clip off amazon for this mortal coil's version.. this is NOT the singer on the website. NOT even close
Posted by: ghostofjerusalem on October 21, 2003 08:20 AM

Why cant anyone find the song i mean its right there does anyone know how to email new line cinemas or the director of the movie or somehow the song is out there somewhere theres so many of us how can this be so hard
Posted by: Dave on October 22, 2003 04:59 PM