Tim Buckley - London tribute May 10, 2008
by Rebecca Soni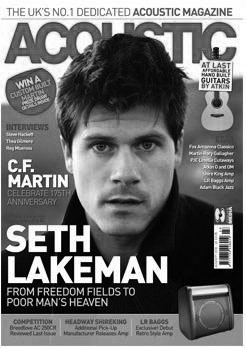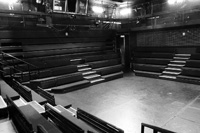 The Cockpit Theater, London

Considering the tragic circumstances that both father and son dies (Tim accidental overdose, Jeff drowned) the similarity ends there.

Jeff Buckley hit the mainstream music scene; Tim died a musical prodigy that only the dedicated few knew about. However, somewhere in North London, dedicated fans met in a small intimate theater in tribute to the genius with a twelve-string guitar.

Similar to the days when Tim would play to hippies sat cross-legged while almost hypnotized by his acoustic tunes, the Cockpit Theater welcomed a packed audience to celebrate the musical legend.

The careful selection of artistes by organizer Jay Dubber varied between the different eras of Tim's short but varied career, including an almost ghostly lifelike of Dolphins performed by Tom Clark

The evening's headliner Stuart Anthony (reviewed in last months edition) presented shimmering and spellbinding twelve-string versions of Tim favorites Blue Melody and Song to the Siren and included a special performance of long-lost Buckley track Venice Beach*, which was last played live by Buckley himself with his Starsailor band in the early 70's.

Moving contributions via letters and poems written especially for the night were provided by those closest to Tim in his lifetime, such as his widow Judy, guitarist Lee Underwood and Lyricist Larry Beckett

True highlight of the night included guest speaker Bob Harris (Old Grey Whistle Test) who commented "I expected everyone to be old codgers, there wasn't anyone older than thirty in the room. I thought it was fantastic that Tim's musical talent has passed through such recent bands such as Turin Breaks who were influenced by Tim Buckley."

© 2008 Soni/Acoustic Magazine

*This song is correctly titled Venice Beach (Music Boats by the Bay) and appears on the 2007 DVD my fleeting house ('MVDvisual). The song is taken from the live TV performance Boboquivari, taped in Los Angeles in 1970.